A GROWING, EDUCATED POPULATION
The population within The Colony's Retail Trade Area (RTA) has almost tripled in the last 15 years. College graduates dominate the make up of our RTA population, at 60%. We have a vibrant mix of white and blue collar families with a disposable income and ever growing needs for restaurant, retail and entertainment.

The Colony has been one of the biggest supporters and partners of The Cascades, a 100-acre master-planned community. Together we are creating a development that will not only provide jobs and revenue, but will also serve as a gathering place for the community.
 A recent quote from Jackson-Shaw management
2023 DEMOGRAPHIC HIGHLIGHTS
RETAIL TRADE AREA POPULATION GROWTH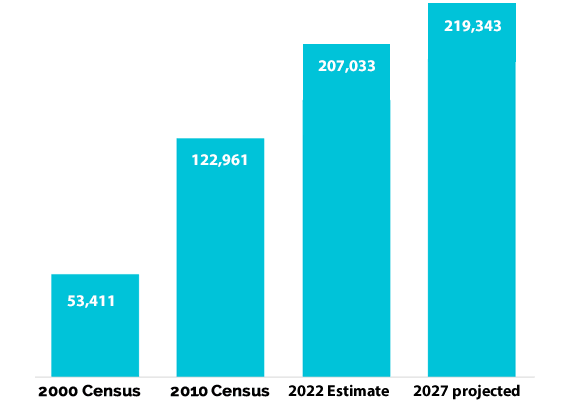 EDUCATIONAL ATTAINMENT